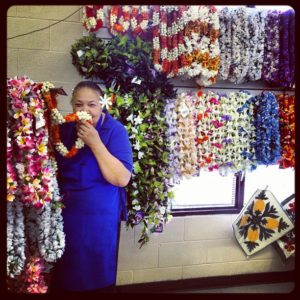 The Hawaiian Hut has been in business for over 10 years.
We sell Polynesian/Island fresh food, frozen food, canned goods, candy, clothing, jewelry, and fresh flower leis. We are the largest supplier of Hawaiian and Po
lynesian goods in the state of Utah. Owned and operated by Tupouniua and Pelenaise Mataele
Utah's largest Polynesian market for flower leis, island food, handicrafts, clothing and jewelry. Also the Utah headquarters for all your lei needs.
All items must be purchased in store. We may be able to ship select items.  Note: Items will be shipped from Hawaii or Utah please check shipping rates before finalizing purchases.
Mahalo!
We love our customers and welcome your feedback and suggestions. Use our Contact Us page to tell us what we're doing right or what we can improve on.